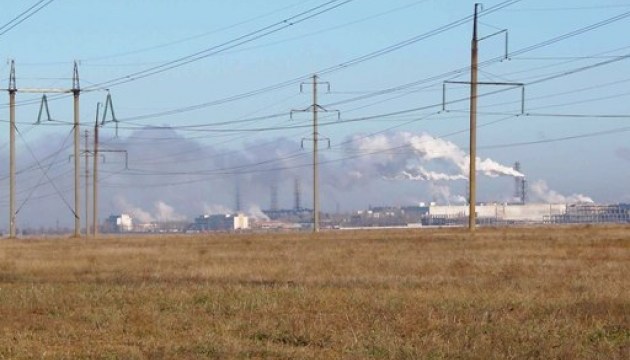 Government commission names probable causes of emissions from Crimean Titan plant
Harmful emissions into the atmosphere from the Crimean Titan plant could be caused either by a human factor and a corporate conflict or the saline groundwater used for production needs amid fresh water shortage.
Chairman of the Kherson Regional State Administration Andriy Hordeev informed the journalists about the conclusions of the governmental interdepartmental working group on the situation that had arisen in Kalanchak and Chaplynka districts of Kherson region in mainland Ukraine as a result of production activity of the Crimean Titan plant located in Crimea, an Ukrinform correspondent reports.
"To date, there are two versions. First is that the plant's management changed, and there is a human factor and a corporate conflict. The second version is that the water they pump from under the ground [for the plant needs] got saline, and this salinity affected the filters and the locking instruments which now actually release emissions directly into the atmosphere with exceeding the maximum permissible norms for many components," Hordeev said.
According to him, these two versions are now being checked.
As reported, on the night of August 24, the emissions of unknown poisonous substance were released into the air in the town of Armyansk in the annexed Crimea, which led to sharp deterioration of health of local residents and especially children.
ol