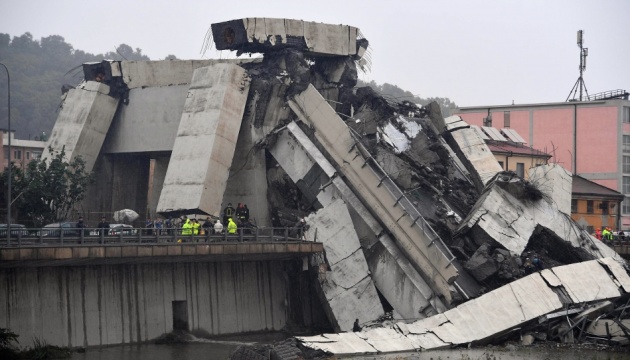 Foreign Ministry clarifying whether Ukrainians killed or injured in Genoa bridge collapse
Ukraine's consul in Milan maintains constant contact with the Italian police in order to find out if there are Ukrainians among those killed or injured in the collapse of a bridge in Genoa.
The Consular Service Department of the Ukrainian Foreign Ministry reported this on Twitter.
"A bridge collapse in Genoa. Dozens of people killed and injured. Ukraine's consul in Milan maintains operational contact with the police," the report says.
Dozens of people were killed after a bridge collapsed in the northern Italian city of Genoa on Tuesday.
op