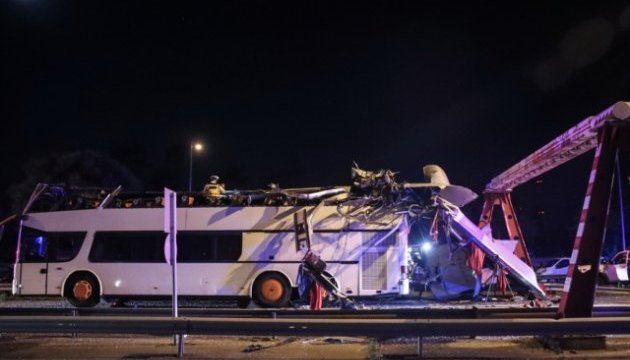 28 Ukrainian tourists injured in road accident in Budapest
Twenty-eight people have been injured in a road accident involving a passenger bus carrying Ukrainian tourists in Budapest, and eight of them have been seriously injured, Ukrainian Foreign Ministry spokeswoman Mariana Betsa has said.
"A road accident in Budapest. Unfortunately, Ukrainian tourists were injured. Tentatively 28 people were injured, eight of them seriously injured. The consul is providing assistance," Betsa wrote on Twitter.
A double-deck tourist bus from Ukraine got into a road accident in Budapest late on Monday, May 28. According to Hungarian internet portal Index, the bus hit a 3.65-meter height limiter. About 50 passengers were travelling on the bus.
op