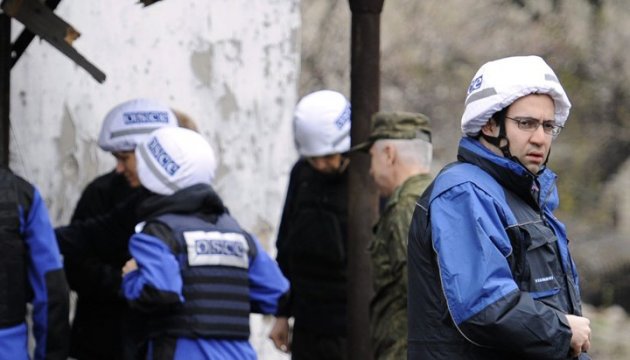 Explosion occurs near OSCE observers in Luhansk region
An explosion was recorded near the village of Zolote in Luhansk region 300-500 meters from the patrols of the OSCE Special Monitoring Mission to Ukraine, according to a spot report by the OSCE SMM.
According to the report, at 11:04 on May 20, two SMM patrols consisting of ten members and four armored vehicles positioned themselves about 20m south of a checkpoint of the armed formations inside the disengagement area near Zolote (government-controlled, 60km west of Luhansk) on its southern edge. All patrol members were outside the vehicles, five of whom were speaking with two unarmed members of the armed formations.
"At 11:06, the patrol members heard an undetermined explosion 300-500m north (assessed as inside the disengagement area)," the report says.
According to the OSCE, patrols immediately left the area and returned safely to their bases in Sievierodonetsk (government-controlled, 74km north-west of Luhansk) and Kadiivka (formerly Stakhanov, non-government-controlled, 50km west of Luhansk), respectively.
op