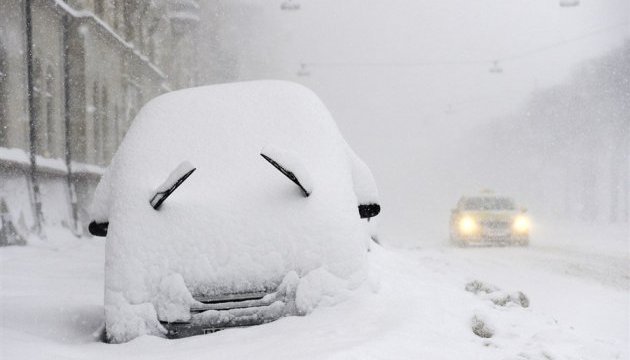 Heavy snow expected across many regions of Ukraine
Heavy snow is expected in most regions of Ukraine today, March 21.
The State Emergency Service reported this with a reference to the Ukrainian Hydrometeorological Center's forecasts.
"Heavy snow is expected in Dnipropetrovsk, Kirovohrad, Poltava, Kharkiv and Sumy regions. Ice covered roads, wind gusts of 7-12 m / s are expected in many regions of Ukraine. Strong winds up to 15-20 m / s will be in the southern, central and eastern regions of the country," the report reads.
The temperature will drop to 4-9°C below at night, in the Carpathians 11-16°C below zero, in Crimea and in Azov region - about 0°C, and from 3°C to 2°C below in the daytime.
ish