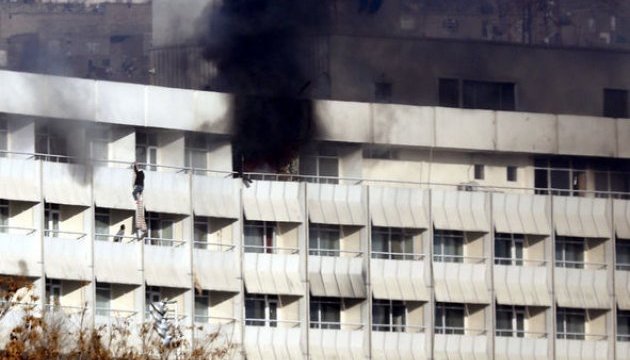 Seven Ukrainians killed in Kabul - ambassador
The number of Ukrainian citizens killed in a terrorist attack in Kabul has increased to seven, Ukraine's Ambassador to Tajikistan and Afghanistan Viktor Nikitiuk has told the 112 Ukraine television channel.
"The death of seven Ukrainian citizens has currently been confirmed. We have data on all of these citizens," Nikitiuk said.
He added that now the Ukrainian consul in Afghanistan must file documents for the return of the dead Ukrainians to Ukraine.
Earlier, Ukrainian Foreign Minister Pavlo Klimkin informed the president about the death of six Ukrainians in a terrorist attack in Kabul.
On Saturday, January 20, in Kabul, a group of armed men entered Intercontinental Hotel, where two weddings were held, and opened fire on visitors. According to recent media reports, the death toll from the terrorist attack could be as high as 43.
op