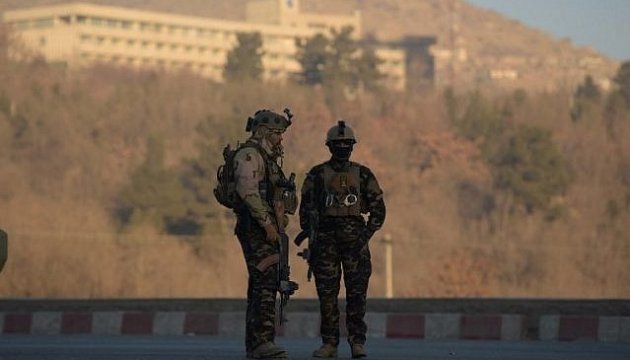 Number of Ukrainians killed in Kabul may rise to seven - Foreign Ministry
The number of Ukrainian citizens killed in a terrorist attack on a hotel in Kabul may rise to seven, Deputy Director of the Consular Service Department of the Ukrainian Foreign Ministry Vasyl Kyrylych has told the Ukrayinska Pravda media outlet.
"According to the updated information received by the Ukrainian Foreign Ministry from the law enforcement agencies of Afghanistan, the number of Ukrainians killed in Kabul could be seven," Kyrylych said.
Kyrylych noted that there were many employees of airlines, including Ukrainians, at the hotel at the time of the attack.
Eighteen people, including 14 foreigners, were killed on the Intercontinental Hotel in Kabul on Saturday, January 20.
The Ukrainian Foreign Ministry reported that one Ukrainian was killed in the attack, but later it was clarified that the number of dead Ukrainians citizens could be higher.
Subsequently, Foreign Minister Pavlo Klimkin reported to Ukraine's president on the death of six Ukrainian citizens.
The BBC, citing data from local law enforcement agencies, reported that the victims of the attack were nine citizens of Ukraine, one German, one Greek, one citizen of Kazakhstan, and that the citizenship of two other victims was being established.
op