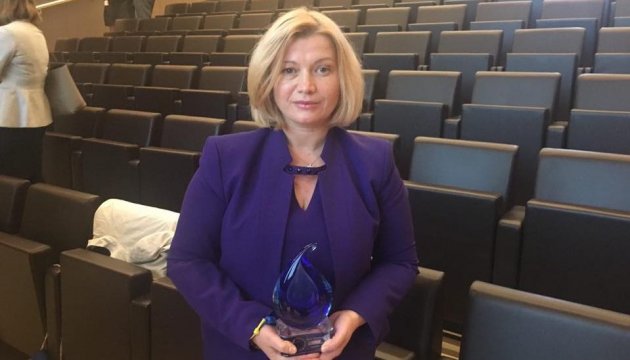 Gerashchenko extends condolences on death of OSCE observer in Donbas
First Deputy Chairman of the Verkhovna Rada of Ukraine Iryna Gerashchenko has expressed her condolences on the death of an observer of the OSCE SMM in a road accident in Kramatorsk.
She wrote this on her Facebook page.
"I express my sincere condolences to Head of the OSCE SMM to Ukraine Ertugrul Apakan and the whole mission on the death of one of the SMM's observers in the road accident. Condolences to the family of the deceased," she wrote.
On January 18, one of the observers of the OSCE SMM was killed in the road accident in Kramatorsk, Donetsk region.
ish