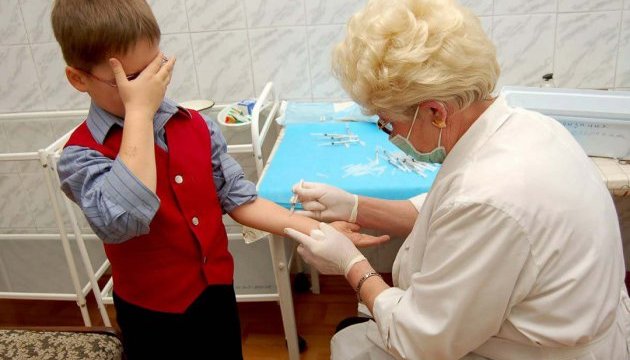 Children not vaccinated against measles not to be allowed to visit schools, kindergartens in Kyiv
Children who were not vaccinated against measles will not be allowed to attend classes in kindergartens and schools in Kyiv, First Deputy Chairman of Kyiv City State Administration (KCSA) Mykola Povoroznyk has said.
He stated this at a briefing in Kyiv on Wednesday, January 10, an Ukrinform correspondent reports.
"In order to prevent the deterioration of the epidemic situation with measles disease in the capital preventive and anti-epidemic measures are being introduced. Such a decision was made after a meeting of the commission on technogenic safety and emergency situations in Kyiv. First of all, children need to be checked for the presence of vaccination against measles, and I note that children who do not have such vaccinations or medical records indicating that the child was sick with measles and has immunity or that such a child is contraindicated - these children will not be allowed to attend classes in schools and pre-school institutions. This includes educational institutions of all forms of ownership," Povoroznyk said.
He stressed that the Kyiv authorities do not declare quarantine, but resort only to preventive measures to avoid the measles epidemic. Schools will be properly informed about the situation, and explanatory work will be held with parents on the need for vaccination.
According to Povoroznyk, two cases of measles were recorded in Kyiv in 2016, and 80 in 2017. Sixty-one cases, including 49 among children, were registered in the first ten days in 2018. All children who fell ill were not vaccinated against measles.
op