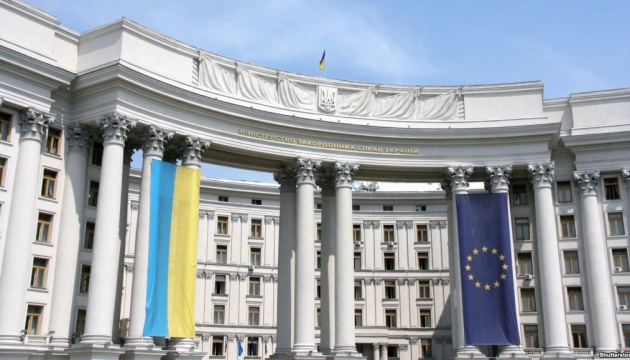 Foreign Ministry confirms death of three Ukrainians in Russia
The Ukrainian Foreign Ministry has confirmed the death of three Ukrainians and injury of six others in a road accident in the Kursk region of Russia.
An official representative of the Consular Service Department of the Ukrainian Foreign Ministry, Vasyl Kyrylych, said in this in a comment to Ukrinform.
"Ukraine's consul in the Russian Federation reported that a Ukrainian-registered vehicle, which was travelling from Dnipro to St. Petersburg, was involved in a road accident in the Kursk region on January 10. There were nine Ukrainian citizens on the bus. Three Ukrainian citizens were killed in the road accident, and three sustained severe injuries and were taken to a local medical institution. The other three also sustained minor injuries. They were given the necessary medical care," Kyrylych said.
He added that investigators would establish the causes and circumstances of this tragedy.
Ukraine's consul maintains contact with the medical institutions where injured Ukrainians stay, with the local police station and the main directorate for emergency situations in the Kursk region.
As reported, according to Russian media, the road accident, in which three Ukrainians died, occurred at 06.45 on January 10. According to preliminary data, the driver of the minibus lost control of the vehicle.
op