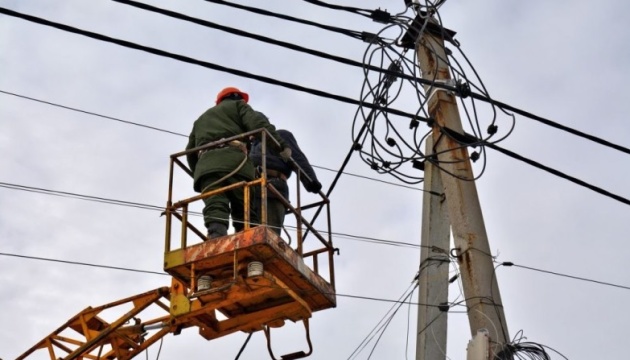 Almost 200 towns and villages in Ukraine left without electricity due to bad weather
A total of 195 towns and villages in seven regions of Ukraine were left without electricity early on Friday, October 6, due to adverse weather conditions (rain and wind gusts), the press office of the State Service for Emergency Situations has reported.
According to the repot, bad weather caused blackouts in 48 towns and villages in Ivano-Frankivsk region, 44 in Lviv region, 42 in Volyn region, 23 in Rivne region, 18 in Zakarpattia region, 17 in Ternopil region, and three in Chernivtsi region.
Regional power supply brigades are involved in restoring electricity supply.
op