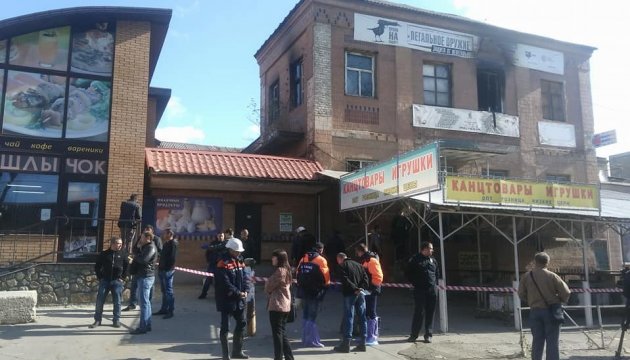 Five killed in Zaporizhia hostel fire
Five people have been killed and four more injured after a fire broke out at a hostel in the center of Zaporizhia on October 2, the press service of the State Service for Emergency Situations (SSES) has reported.
"A fire broke out on the second floor of a two-story building of the hostel at 36 Zhukovskoho Street in Zaporizhia at 02:46 on October 2. The fire was extinguished at 04:15. Four people were found dead at the scene of the fire. The SSES units rescued five people, including a child born in 2009. They were taken to hospital. One person died in a hospital," the report says.
Fifteen units of equipment and 52 people were engaged in putting out the fire. The cause of the fire is being determined.
op