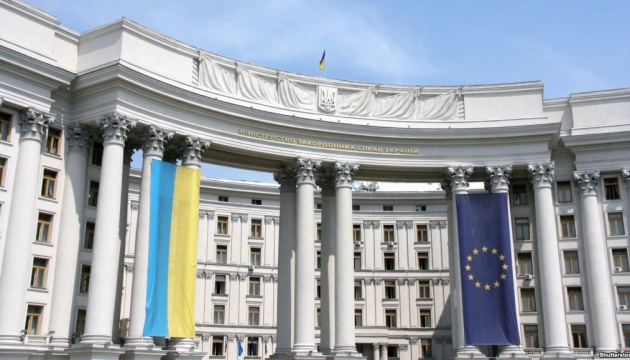 Ukraine expresses condolences over terrorist attack in Barcelona
The Ukrainian Foreign Ministry has expressed condolences to the people of Spain over a terrorist attack in Barcelona, the ministry's political director, Oleksiy Makeyev, has reported on Twitter.
"We in Ukraine share the deep pain of the Spanish nation caused by the cruel act of terrorism! Barcelona, we are with you," Makeyev wrote.
He added that terrorism has no boundaries and hits people of all nations, races, beliefs, so "we must unite to fight this plague."
On August 17, at about 17.00 (local time), a white van drove at full speed against passersby who were in the downtown area, specifically on the Ramblas, known as the epicenter of tourism in the city of Barcelona, one of the most visited summer destinations in Europe.
The vehicle ran 550 meters at full speed, doing zigzag and stumbling over hundreds of people who were in the area, to finally hit a commercial post on the road. The driver fled the scene. The police qualified the accident as a terrorist attack.
Several hours later, the Islamic State claimed responsibility for the attack.
According to the regional Catalan authorities, at least 13 people were killed and over 100 injured in the attack. Fifteen people are in critical condition.
The Spanish authorities said that the victims were from 18 countries: France, Germany, Spain, the Netherlands, Argentina, Venezuela, Belgium, Australia, Hungary, Peru, Romania, Ireland, Greece, Cuba, Macedonia, China, Italy, and Algeria.
op