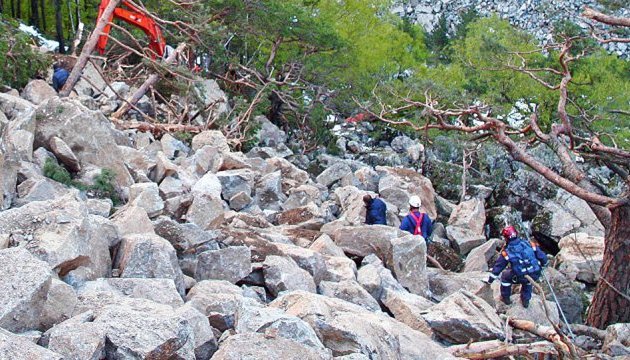 Three Ukrainians injured in North Ossetia rock fall
Three out of seven Ukrainians have been injured in a rock fall in North Ossetia, the Consular Service Department of the Ukrainian Foreign Ministry has reported on Twitter.
"Seven Ukrainians have got into an emergency in North Ossetia. Three have been injured. A rescue operation is underway," the report said.
The department has not yet disclosed any details of the incident.
At the same time, the Russian media reported that a group of tourists from Odesa had come under a rock fall in the mountains of North Ossetia.
"Today, at 06.00 Moscow time, a rescue operation was launched to help a tourist group from Odesa. There was a report of a rock fall at the Dopakh pass in the Digora district," RIA Novosti reports.
According to the report, two members of the group were squeezed between the stones. They were freed by other tourists. However, they sustained injuries and cannot move on their own.
op