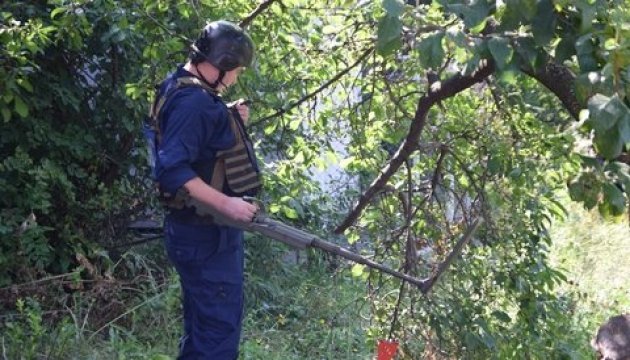 State Emergency Service: 504 explosive devices disposed in Luhansk region over last week
Special teams of the State Emergency Service of Ukraine have removed 504 explosive devices in Luhansk region over the past week, the State Emergency Service in Luhansk region reports.
¨The explosive ordinance disposal teams of the State Emergency Service continue mine clearance operations in Luhansk region. Over the last week, from July 10 to July 16, 2017, explosive ordinance disposal teams cleared the territory of 12.66 hectares, where they found and disposed 504 units of explosive devices," the Emergency Service reports.
iy