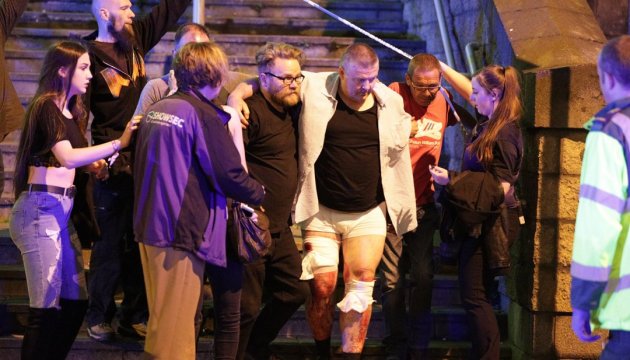 Ukrainian President, PM express condolences over Manchester attack
President of Ukraine Petro Poroshenko and Prime Minister of Ukraine Volodymyr Groysman have expressed condolences to the families and friends of those killed in the terrorist attack in Manchester.
"Deeply shocked by news from Manchester Arena. Our condolences to the victims of the attack. Praying for swift recovery of those wounded," the Ukrainian President wrote on Twitter.
PM Groysman also offered his condolences to the attacks victims.
"Horrific news from Manchester. My thoughts and prayers are with families and loved ones of those killed or injured in this terror act," he posted on Facebook.
Meanwhile, the Foreign Ministry of Ukraine is trying to find out whether there have been Ukrainians among the attack victims.
As The Telegraph reports, twenty-two people, including children, have died after a blast tore through a pop concert at Manchester Arena in a suspected terror attack, police have said on Monday night. Greater Manchester Police said that 59 other people were injured in the explosion at the Ariana Grande concert. The force said in a statement: "This is currently being treated as a terrorist incident until police know otherwise."
ol