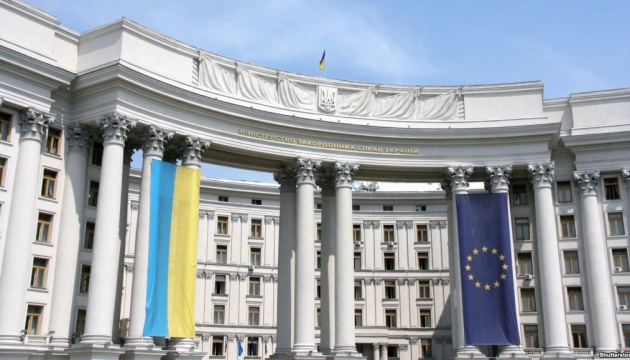 No Ukrainians among victims of terrorist attack in Stockholm – Foreign Ministry
The Foreign Ministry of Ukraine has not received the information about Ukrainians, who suffered as a result of the terrorist attack in Stockholm.
This is posted on the Twitter page of the Foreign Ministry consular service.
"As of 10:00, the police of Stockholm did not report about foreigners among those killed and injured," the message reads.
The truck attack Friday in the heart of Sweden's capital killed four people and injured a dozen more. Nine of the injured -- eight adults and one child -- are still being treated in three different hospitals in the city, the Stockholm County Council said Saturday.
ol