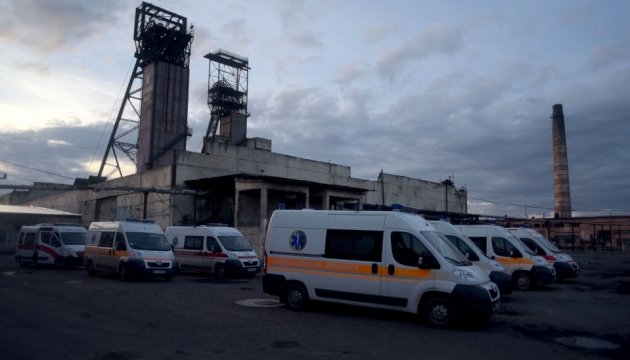 Ukraine observes day of mourning after Stepova coalmine tragedy
Today, March 3, 2017, Ukraine marks a national day of mourning for the miners who died in an explosion at the Stepova coalmine in Lviv region.
President of Ukraine Petro Poroshenko has signed Decree No.52/2017 "On declaring the day of mourning in connection with tragic losses of miners as a result of the accident on March 2, 2017 at a separate subdivision of the Stepova coalmine of state-run Lvivvuhillia enterprise".
According to the document, on March 3, at midday, a minute's silence will be observed in memory of victims throughout Ukraine.
As earlier reported on March 2, at 12.46 p.m., a rock collapsed because of an explosion at the Stepova coalmine. A total of 172 miners were on shift, including 34 miners at a depth of 550 meters when the explosion ripped through the mine. According to the National Police, eight coalminers were killed, 21 were taken to a hospital.
iy