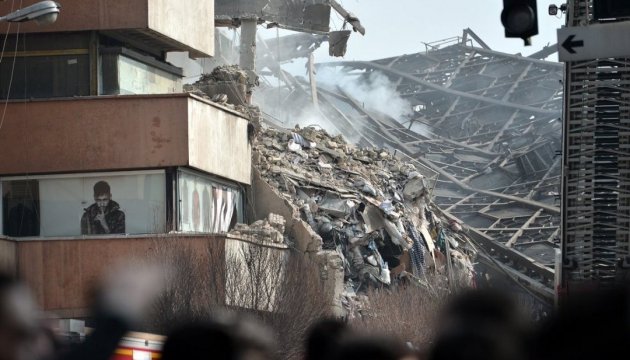 No Ukrainians among victims after building collapsed in Tehran - Foreign Ministry
There were no Ukrainians among victims after a high-rise building in Tehran engulfed by a fire collapsed on Thursday.
This has been reported by the Consular Service of the Ukrainian Foreign Ministry on Twitter.
"In Tehran, Plasco commercial building collapsed following a huge fire, killing dozens of people. There were no Ukrainians among the victims," reads a statement.
As UKRINFORM reported, a high-rise building in Tehran engulfed by a fire collapsed on Thursday, killing at least 30 firefighters and injuring some 75 people
ish