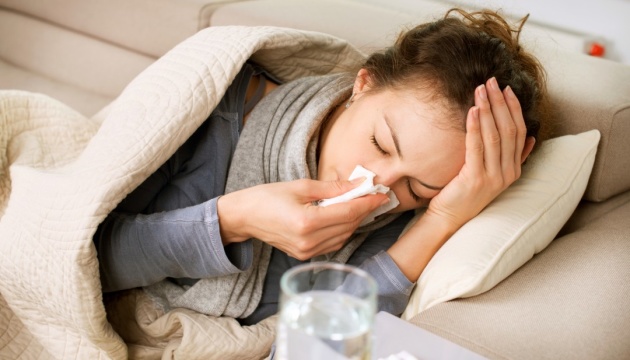 Kyiv City State Administration: Flu rate goes down in the capital
A decline in the sickness rate of flu and acute respiratory infection has been registered in Kyiv, Deputy Head of Kyiv City State Administration Mykola Povoroznyk has said, the administration's press service reports.
"There has been a decline in the influenza and acute respiratory infection rate by 57.1%. The decline has been registered among adults, as well as children. In particular, over the mentioned period [first two days of the current week], 3,892 children fell ill compared with 9,668 (a decline by 59.7%). The sickness rate among children under one year declined by 45.9%, among children aged from 1 to 4 years - by 55.2%, from 5 to 9 years – by 57.9%, from 10 to 14 years – by 65.4%, from 15 to 17 years – by 69.8%," Mykola Povoroznyk said.
Also, the sickness rate among pupils decreased by 35.5%, and among adults - by 49.2%.
As of January 3, 2017, 7,157 people had consulted doctors at public health institutions, compared with 16,684 for the same period last week.
In addition, according to Povoroznyk, on January 2-3, 169 people were hospitalized, including 99 children.
iy