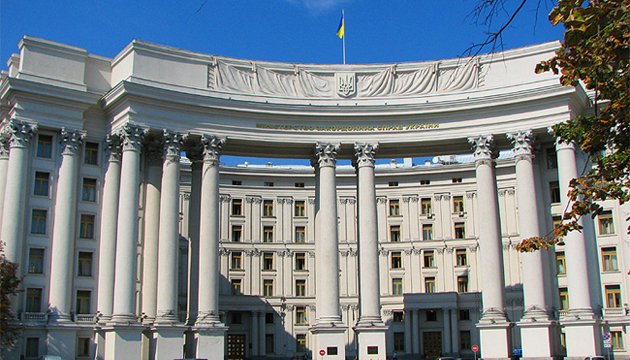 Ukraine MFA asks travel, insurance companies to provide assistance to victims of bus crash in Norway
Consular Service Department has written letters to Akkord Tour travel company and Providna insurance company telling the businesses to take all possible measures to protect the rights and interests of Ukrainian citizens after a Ukrainian bus crashed in Norway, the Consular Department of the MFA has posted on Facebook.
"We address you to urgently help return the victims to Ukraine, assist the relatives of a dead tourist with transportation of the body of the deceased to Ukraine, to fulfill other obligations stipulated by insurance contracts. Consular services are provided with the support of the Embassy of Ukraine and the Foreign Ministry of Ukraine," the letter has said.
Earlier, Ukrinform reported that a tourist bus with Ukrainian nationals crashed in Norway on July 30. The bus carried 41 people who are all Ukrainian nationals.
One Ukrainian tourist died, and 20 other tourists were hospitalized.
tl