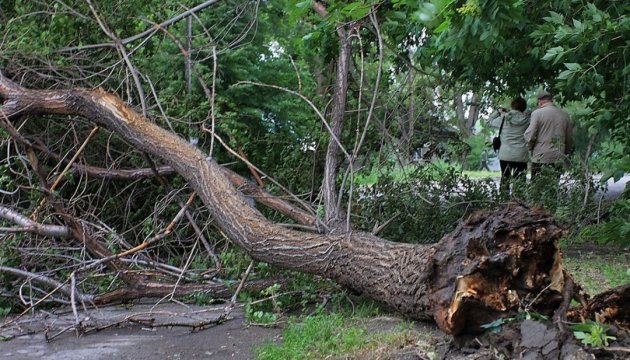 Gust winds felled nearly 100 trees in Kharkiv
Storms felled 95 trees in Kharkiv on Monday, the press service of the Kharkiv City Council has reported.
"95 trees and more than 350 large branches fell in streets, parks, squares, along the highways of Kharkiv following the storm, which occurred on July 18," the report has noted.
City Hall noted local service teams were formed to cut and transport felled trees and large branches.
A local power utility company received 38 orders related to downing and sagging of street power lines. A total of 17 teams of 49 employees, 14 units of special equipment were involved to restore the power lines.
In addition, the city saw 60 private houses and 4 apartment buildings lose their power.
tl