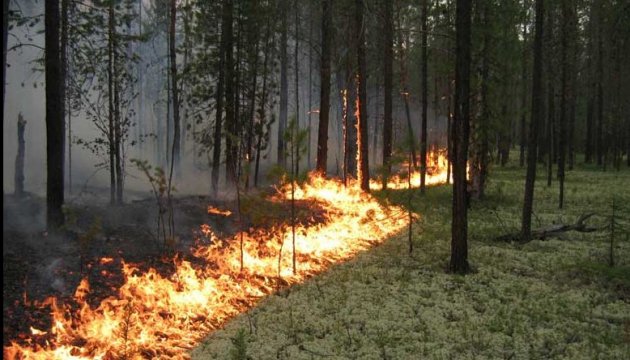 Emergencies official: wild fire in Chornobyl exclusion zone localized
Fire in the Chornobyl exclusion zone has been localized and the firemen extinguished the open fire source, director of the department on response to emergencies situations Volodymyr Demchuk has tolda briefing, Ukrinform has reported.
"On July 16, the exclusion zone saw fire of forest ground spreading over the area of 15 hectares near Buryakovka village. Now fire has been localized, open fire has been put out in the fire zone. A total of 18 units of machinery and about 100 personnel have been engaged in quenching forest fire," said Demchuk.
Demchuk said that the National Police has opened a criminal probe into the incident.
tl