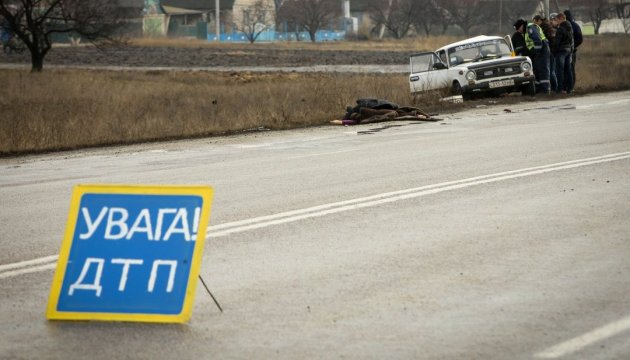 Four people die in car crash in Ivano-Frankivsk region
Four people in their 20s have died in a car crash in western Ivano-Frankivsk region. The traffic incident occurred near Yamnytsia village on the Mukachevo-Lviv highway, police in the Ivano-Frankivsk region has reported.
"At about 00.10 hours a car driven by a 26-year-old resident of Demyaniv village, Halytsky district, was heading to Halych, when for an unknown reason now it crossed the oncoming lane, drove on the sidewalk and collided with a concrete power tower. The driver and his three passengers died at the scene," the police report stated.
In addition, the report noted all people died in BMW X6.
Police are working at the scene to investigate the circumstances of the deadly crash.
tl