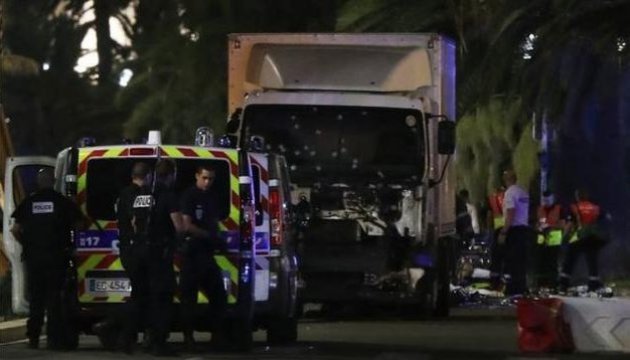 Embassy of Ukraine in France checking if Ukrainians among victims in Nice terrorist attack
Embassy of Ukraine in France is checking whether there are Ukrainians among the 80 victims following the terrorist attack in Nice, the consular department of the diplomatic mission of Ukraine in Paris has told Ukrinform's own French correspondent.
"We are checking information now if the victims include the Ukrainian citizens," said a diplomat.
The official page of the Embassy of Ukraine on Facebook also mirrors the relevant efforts of the Ukrainian diplomats.
"Information on citizenship of victims of the terrorist attack in Nice currently is being verified," noted the diplomats.
Interdepartmental Crisis Center set up at the French Foreign Ministry has also dedicated a hotline number +33 (0) 1 43 17 56 46, which one can call to find out the names and latest data on the victims of the Nice terrorist attack, as well as contact information to help the victims' families.
tl