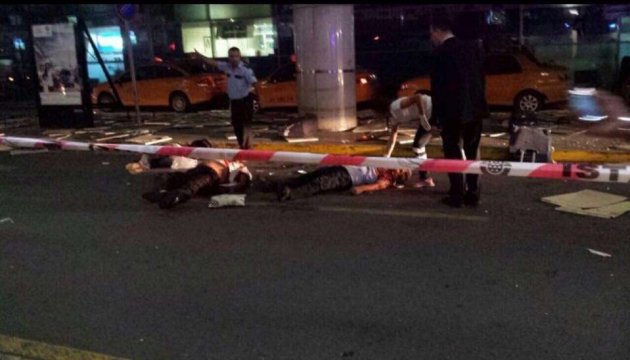 Ukrainian injured in terrorist attacks in Istanbul reports his health condition
During one of the explosions at the Istanbul airport, which occurred June 28, injured Chernivtsi city resident Viktor Vybornov who sent a message to his work colleague, a local TV station has reported.
"Vybornov informed about his injury by sending a message. He wrote that a splinter passed through his left leg, but another splinter got stuck in the bone in the right leg. Medical doctors say that won't operate to remove the splinter. His wife, who was near him during the explosion was not injured.
The Ukrainian consul and the Turkish prime minister visited the injured man at the hospital," the report said.
Earlier, Ukrinform reported that according to updates by the Ukrainian Consulate General in Istanbul, the number of Ukrainian citizens who are victims of the terrorist attacks in Ataturk International Airport in Istanbul has grown to four people: one Ukrainian woman died in a hospital from her injuries, three other people (one woman and two men) have been hospitalized in the Istanbul hospitals with the injuries in varying conditions.
tl