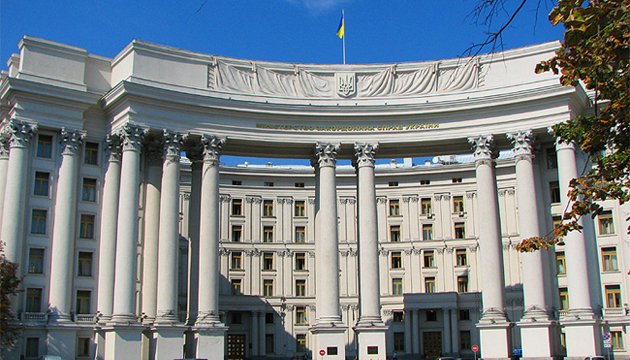 Ukrainian MFA verifies information on citizenship of persons who died in crash in Russia
Ukrainian Ministry of Foreign Affairs is checking information regarding the nationality of the victims and those who died in a road accident in Russia, representative of the Department of Consular Service at the Ministry of Foreign Affairs Orestes Starak has told Ukrinform.
"We have preliminary information from our Embassy in Russia that the two vehicles had Ukrainian registration. The embassy is waiting updated data from the Russian officials concerning the victims of the deadly crash. As of now, the Ukrainian citizenship of the persons has not been confirmed. This means the individuals and their nationality are being identified," Starak noted.
Earlier Ukrinform reported that on Thursday a minibus and a truck collided in the morning on in the Kursk region, the Russian Federation. Five passengers died on the scene and several others were taken to a hospital, including a child.
tl