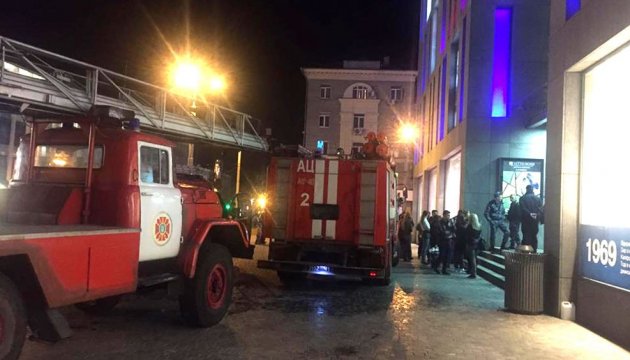 Fire at "Passazh" mall in Dnipropetrovsk downtown
Shopping center "Passazh" had a blaze on Wednesday evening in the center of Dnipropetrovsk. Ten firefighters' trucks were utilized to put out fire, which was given four on the scale of complexity.
The press center of state emergencies service in the Dnipropetrovsk region reports.
"As it turned out, the fire originated in a cafe on the fifth floor," a report said.
At 20.42 the fire was extinguished. At the moment the causes of the incident and losses are being probed.
It is known that a number of shopping centers in Dnipropetrovskowned by Pryvat business group were arrested for arrears in January 2016, including the shopping center "Passazh".
TL