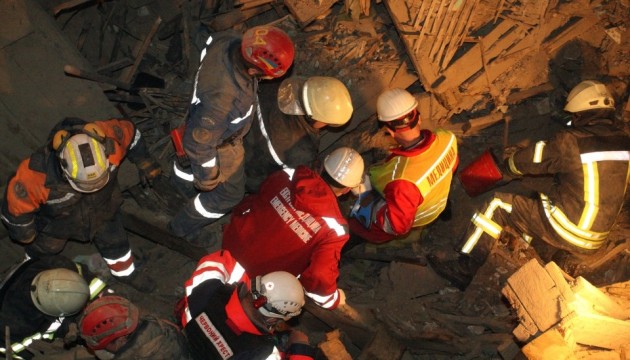 Another 3 persons believed to still be under debris at Khmelnytskoho
According to the information received from rescued people, another three people may still be trapped under the debris of a collapsed building at Bohdana Khmelnytskoho Street in the center of Kyiv.
An official representative of the State Emergency Service told reporters at the scene of the accident.
According to the official, as of 9.00 a.m., six people have been rescued, five of whom are currently in the hospital.
No fatalities have been reported. The rescue teams are continuing their work. Over 200 recue workers of the State Emergency Service are involved. They are dismantling the debris by hand, as the heavy engineering equipment can't be used at this time.
iy