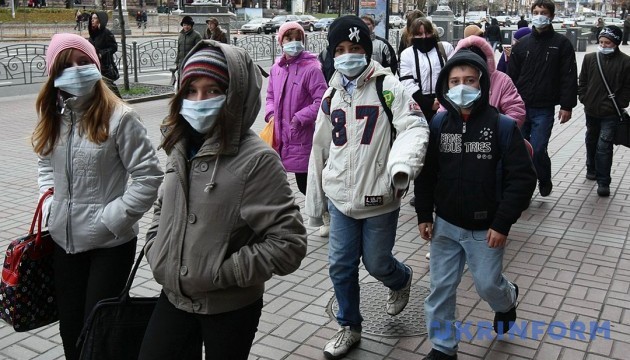 Over 3.2 million flu cases in epidemic season 2015-2016 in Ukraine – ministry
In Ukraine, more than 3.2 million patients or 8.3 percent of the entire population have been registered since the epidemic season started.
The press service of the ministry of health reports.
"According to available data now, since the beginning of the epidemic season in late Sept. 2015 until early Feb. 2016 Ukraine has recorded more than 3.2 million patients with flu and viral diseases," a statement said.
Of the total number of cases 62.8 percent were children younger 17. The highest number of flu cases was registered in the Kyiv region and the city of Kyiv where respectively 14.1 and 11.9 percent of population had flu. The lowest number - in the Transcarpathian region with 5.2 percent, and the Kharkiv region with 3.6 percent. During the last several days 65,000 people fell sick with flu- half of them children aged under 17.