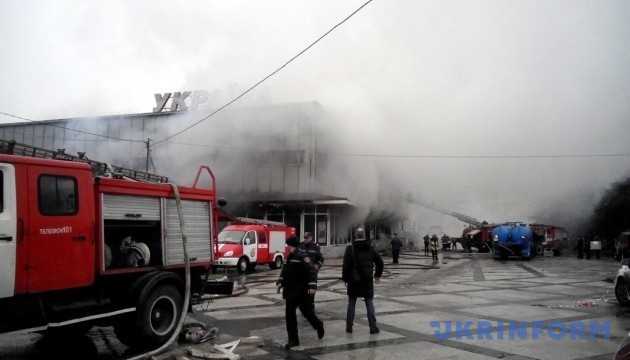 Fire engulfs oldest shopping center in downtown Uzhhorod
The fire at "Ukrayina" shopping center started in the morning today. Smoke from the blaze is visible for hundreds of meters. Firefighters have worked to put out fire for an hour.
The local site of the westernmost Uzhhorod city reports.
"One of the oldest commercial buildings in the city – the department store "Ukrayina" is burning in Uzhhorod now. The high column of smoke is visible from afar, flames escape from the windows of the store," the site writes.
According to the site, the damage from the fire will be very substantial.