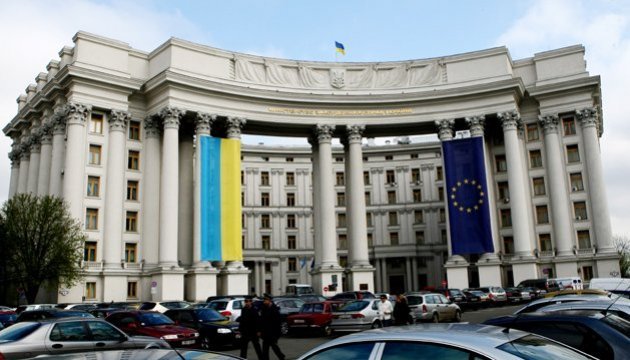 Foreign ministry confirms incident with driver of Ukraine Consulate General in St. Petersburg
A driver working at the Consulate General of Ukraine in St. Petersburg, Russia, has been in a car accident.
Yevhen Ihnatovsky from Ukraine Consular Service Department for media liaison told Ukrinform.
"I confirm that the incident took place. Currently the investigation into the accident is under way," he said.
Ihnatovsky noted that he cannot provide any further information currently as an investigation continues.
Several media have reported that the driver of the Consulate General in St. Petersburg hit a pedestrian in the downtown. A woman, 67, died of her injuries in a hospital. Police have opened a criminal case into the accident.