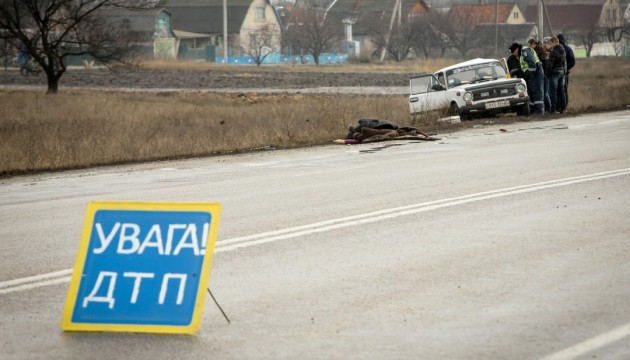 Car crash kills three, injures two children in Kherson region
In the southern Kherson region during the snowstorm three adults died and two children were injured in a car collision on Sunday.
The press service of the main directorate of emergencies agency of Ukraine in the Kherson region told Ukrinform on Monday.
"On Sunday in the Bilozersky district at about 13.40 on the highway near the exit to the village of Sadove a passenger car VAZ 2106 collided with the MAN truck. As a result of the accident, two people were killed in the car. One person from the car died later in a hospital. And the two children aged approximately 12-13, who were also in the car, were hospitalized in a critical condition," the press service reports.
The rescuers pulled out the dead and injured from the deformed car.
As a note, it snowed and then the freezing rain fell on Sunday in the Kherson region.