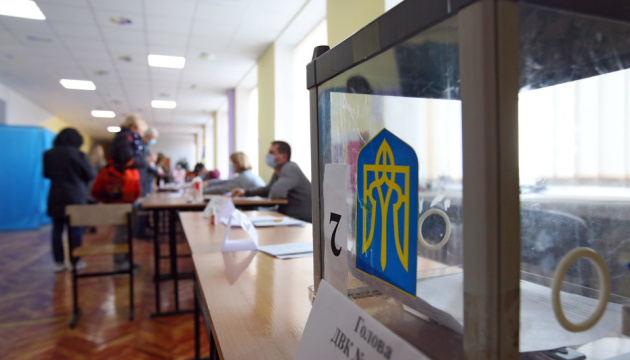 Deputy interior minister: International observers recognize 2020 local elections as safe
NGOs and international observers have recognized the October 25 local elections in Ukraine as safe.
"I want to say that the elections accomplished. The elections are recognized by non-governmental organizations and international observers as held safely. The units of the Ministry of Internal Affairs and the National Police acted clearly, professionally, and effectively," Deputy Interior Minister of Ukraine Anton Herashchenko said on the air of the TV program "Election Night with Savik Shuster", the press service of the Ministry of Internal Affairs informs.
As the deputy minister noted, given that there were 29,000 polling stations in Ukraine and about 10 million voters took part in the election process, the number of offences is very small.
He added that already the second local elections had taken place after 2015. "We work to ensure that the law is in force in Ukraine and that everyone votes for whomever they see right," Herashchenko said.
On October 25, none of the mayors claimed that the police had violated the law or had been on the side of any of their opponents, the official noted.
The deputy minister thanked about 3,000 members of the election commissions and 160,000 officers of the Ministry of Internal Affairs who were on duty at polling stations on Sunday.
As reported, local elections were held in Ukraine on Sunday, October 25.
ol