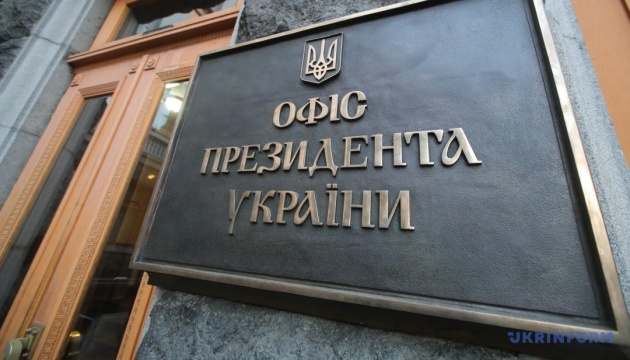 Ukraine's election process met democratic standards – President's Office
The October 25 local elections in Ukraine were held in line with the highest democratic standards and current legislation, the President's Office has said in a statement.
"Today, local elections took place in almost the entire territory of our country. We welcome their results. We note that the election campaign as a whole, the voting process and the election process in general met the highest democratic standards and current legislation. All political parties and blocs - participants in the election process - as well as candidates had a full range of opportunities to communicate their position to voters," the statement said.
At the same time, the President's Office noted that certain violations recorded by law enforcement officers should be investigated and a fair judicial response should be obtained.
"There was no interference in the election process by state authorities and officials of Ukraine. By the way, this is an unconditional priority for a legal and democratic state - absolutely free will of citizens," the President's Office said.
It also said it did not doubt that "the vote count will also be fair, professional, impeccable, without any typical artificial delays."
The President's Office said that the central government is ready to cooperate with all representatives of the local government in order to create and strengthen civilized living conditions throughout Ukraine.
"We emphasize that an increase in the financial capacity and opportunities for local authorities does not mean that the state will allow anyone to turn their city, district or community into a personal estate. The law is one for all. Responsibility to the state and the community is an axiom for local authorities," the President's Office said.
According to the statement, the security situation and professional organization of the election procedure made it possible to hold local elections in the communities in the Ukrainian-controlled territories of Donetsk and Luhansk regions, where they could be organized safely, according to the conclusions of relevant authorities.
The President's Office also appealed to Ukrainians living in the temporarily occupied territory of the state.
"We will definitely return the constitutional order to all areas of Donetsk and Luhansk regions, the Autonomous Republic of Crimea and the city of Sevastopol, which are not under Ukraine's control. Democracy and the ability to elect power in a fair and lawful way is one of humanity's greatest achievements. It is currently impossible to hold truly democratic elections on a part of our territory. However, after full de-occupation, restoration of completely safe living and political conditions, and withdrawal of all illegal armed formations and forces of the aggressor state from Ukraine, elections will be held where it is still impossible to hold them in accordance with Ukrainian legislation and international standards," the statement reads.
Local elections were held in Ukraine on October 25.
op