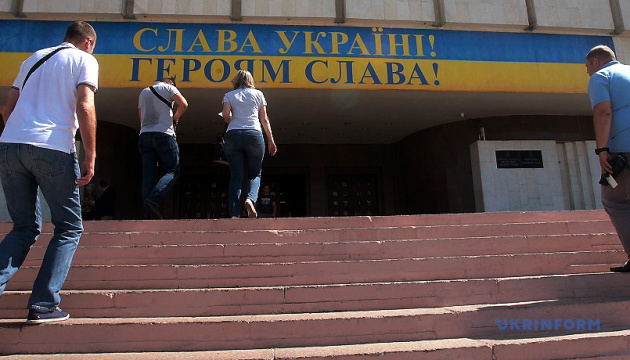 Election commission registers four more candidates for Kyiv mayor
The Kyiv City Election Commission has registered four more candidates for the post of Kyiv mayor.
The resolution on the registration has been posted on the Kyiv City Council's website.
The election commission registered: Serhiy Prytula from the Holos (Voice) party, Oleksiy Kucherenko from the Batkivshchyna party, Yegor Firsov from the Ecological Alternative Party, and Diana Hrantseva (self-nominated).
As reported, the election commission earlier registered Andriy Palchevsky from the Palchevsky's Peremoha (Victory) Party, Iryna Vereshchuk from the Servant of the People party, Mykhailo Pozhyvanov from the Radical Party of Oleh Liashko, and Vitali Klitschko from the UDAR party.
The next local elections in Ukraine are scheduled for October 25, 2020.
iy