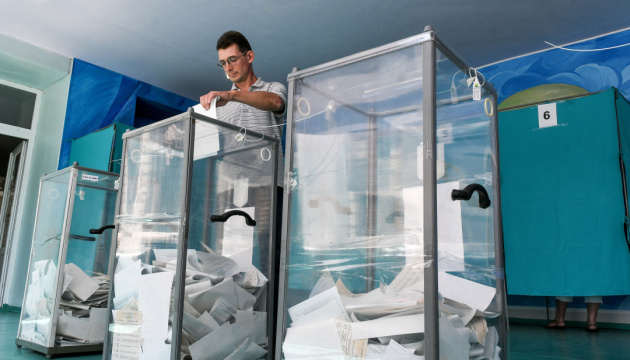 COVID-19 'red zone' not a condition for canceling elections - CEC
Local elections in Ukraine on October 25 can be canceled only if martial law or a state of emergency is introduced, according to Serhiy Postivy, a member of the Central Election Commission (CEC).
He said at the 6th Donbas Media Forum on September 13 that the inclusion of a particular district in the COVID-19 "red zone" is not a reason to cancel the elections there, according to UATV.
Postovy stressed that the CEC has no information at the moment about the prospects for canceling or postponing the elections in Ukraine or in some of its districts due to lockdown.
However, he said that the cancellation or postponement of the election is "theoretically possible" because the country's top leadership may impose a state of emergency. However, according to the expert, this is a complicated process.
"Today we have no grounds to say that there will be any cancellations," he said.
On July 15, the Verkhovna Rada adopted a resolution scheduling local elections in Ukraine for October 25, 2020. According to the document, local elections will be held throughout Ukraine, except for Russian-occupied Crimea and certain areas of Donetsk and Luhansk regions not controlled by the Ukrainian government.
op