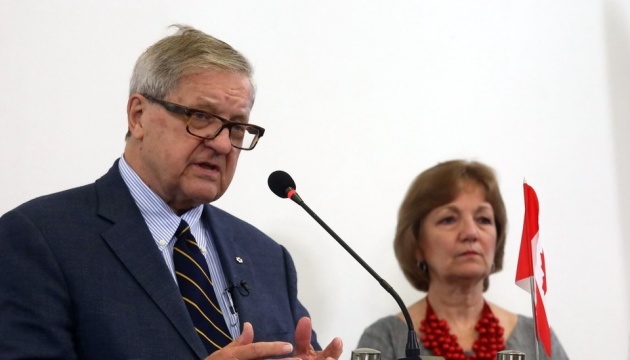 CANADEM observers satisfied with Ukraine's parliamentary elections
The voting in Ukraine's snap parliamentary elections took place in an orderly fashion. Violations were recorded in some cases.
"The election commissions coped with their tasks in an appropriate manner. We saw that when we visited polling stations. People addressed with complaints and the commission members responded to all concerns and complaints. In addition, we observed effective coordination with law enforcement agencies. We think that voting took place in an orderly fashion. Although there were some irregularities, they did not affect the overall voting results," Honourable Lloyd Axworthy, Head of the CANADEM Election Observation Mission to Ukraine, said while presenting the observation's results, an Ukrinform correspondent reports.
There were such incidents of irregularities as vote buying, candidate cloning and localized misuse of administrative resources, he added.
Lloyd Axworthy also stressed that all the procedures and processes on the election day were appropriate and the elections were fair and consistent.
Snap parliamentary elections were held in Ukraine on July 21.
According to the National Exit Poll, five political parties enter the Verkhovna Rada of Ukraine: the Servant of the People (42.2%), the Opposition Platform - For Life (11.4%), the European Solidarity party (8.8%), the Batkivshchyna party (7.4%), and the Holos party (6.5%).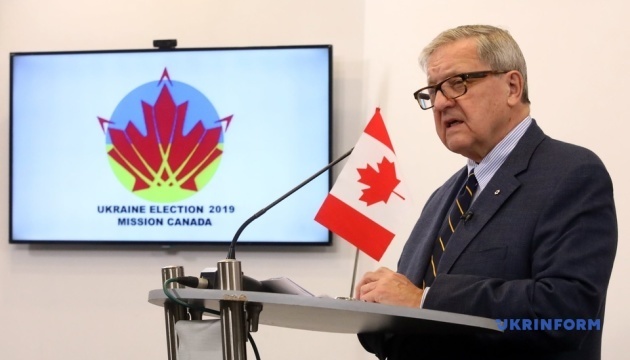 ol