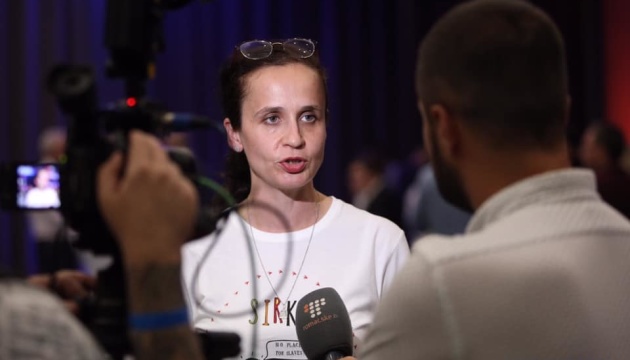 Holos party speaks out against snap local elections
The Holos party does not support the idea of holding snap local elections, noting that they should take place after the new political forces show their work in the Verkhovna Rada.
"The country is tired of elections. We need to take a breather, watch how the parliament will work for the next twelve months, and after that make some decisions, including on local elections. We do not support the idea of holding snap local elections in 2019. The parties, especially the new ones that have entered the parliament, must show themselves, show their work. And local elections should reflect the work of the new forces in the Parliament," party chairperson Yulia Klymenko said, the press service of the political force reports.
She also expressed the hope that the new parliament would work for the entire period provided for by the legislation as "the constant change of parliament and the balance of forces is bad for the country, for its economy and citizens."
Earlier President Zelensky gave a hint about the possibility of holding snap local elections.
ol