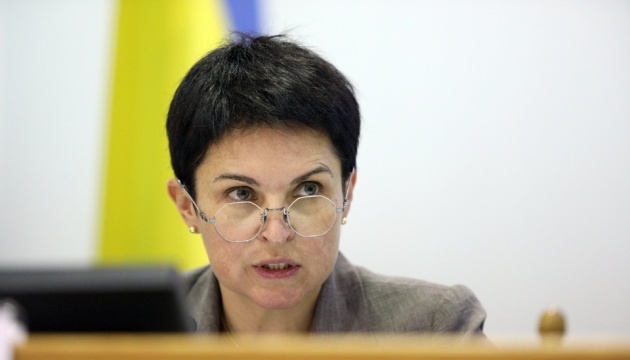 CEC: Parliamentary elections accomplished in Ukraine
Snap parliamentary elections are accomplished in Ukraine, and no events have happened that would throw discredit on their conduct.
Head of the Central Election Commission of Ukraine Tetiana Slipachuk made a corresponding statement at a briefing on Monday, an Ukrinform correspondent reports.
"There were no such events that would throw discredit on the conduct of this parliamentary campaign. It is considered to be completed," Slipachuk said and stressed that "parliamentary elections are accomplished."
Now, according to her, the CEC proceeds to the process of counting the votes and accepting the protocols of the constituency election commissions.
As reported, snap parliamentary elections were held in Ukraine on July 21.
ol