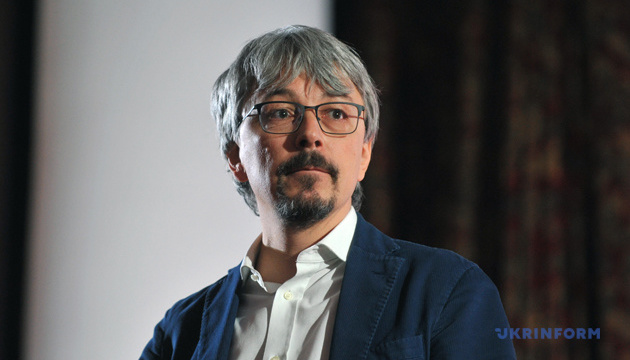 Servant of the People wins in 13 constituencies in Kyiv - 1+1 director general
Candidates from the Servant of the People party win in all 13 constituencies in Kyiv, according to an exit poll conducted by the 1+1 television channel.
The channel's director general, Oleksandr Tkachenko, who is a candidate for MP on the ticket of the Servant of the People party, said this at a briefing at the party's campaign headquarters after the announcement of the results of exit polls on Sunday, July 21, according to an Ukrinform correspondent.
"We also conducted [an exit poll] at 13 constituencies of Kyiv. We are glad to announce that candidates from Servant of the People win at all 13 constituencies of the city of Kyiv. Oleksandr Dubinsky and Olha Vasylevska win at two constituencies in Kyiv region," Tkachenko said.
According to him, the votes are currently being calculated at constituencies Nos. 211, 222 and 223 where, according to Tkachenk, representatives of the previous authorities are trying to manipulate the election results.
Voting in Ukraine's early parliamentary elections ended on Sunday, July 21. According to the National Exit Poll conducted as of 20:00, five parties win seats on the Verkhovna Rada, in particular, Servant of the People (44.2% of the vote), Opposition Platform - For Life (11.4%), European Solidarity (8.8%), Batkivshchyna (7.4%) and Holos (6.5%).
op