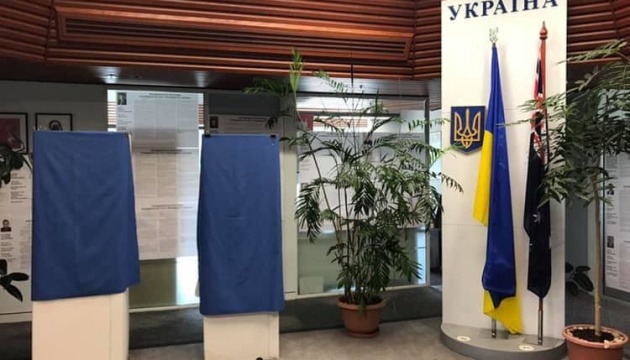 Voting in Ukraine's elections ends at 15 foreign polling stations - CEC
Voting in Ukraine's snap parliamentary elections has already ended at 15 out of 102 foreign polling stations, Secretary of Ukraine's Central Election Commission Natalia Bernatska has said.
"As of 18:00 [Kyiv time], the voting process has already ended at 15 foreign polling stations," she said at a briefing on Sunday, July 21.
According to the secretary, the first foreign polling station closed at 13:00 Kyiv time in Canberra (Australia) where only 57 out of 1,741 voters cast their ballots.
Bernatska also said that 66 out of 240 voters went to the polls in South Korea, and 107 out of 528 voters came to the polling station in Japan.
In addition, she said that the voting at the Ukrainian Embassy in Iran would end at 18:30 Kyiv time and in Azerbaijan, Armenia, Georgia and the UAE at 19:00.
"The voting process at the overseas constituency will end at six o'clock in the morning on July 22 at the polling station at Ukraine's Consulate General in San Francisco (the United States)," Bernatska added.
At the same time, she recalled that 102 foreign polling stations had been formed in 72 countries around the world.
Snap parliamentary elections are underway in Ukraine on July 21.
op