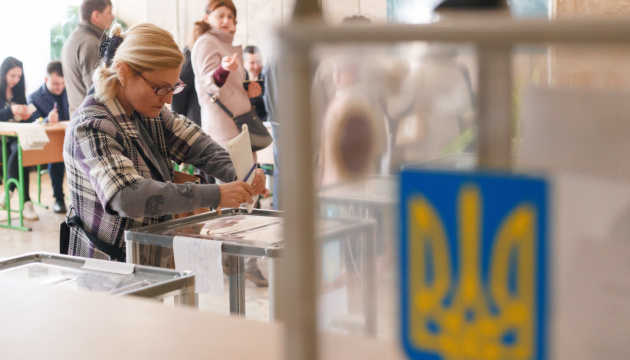 Snap parliamentary elections held in Ukraine today
On Sunday, July 21, Ukrainians vote in snap parliamentary elections.
The voting will last from 08:00 to 20:00, while at the overseas polling stations the elections will start and end according to local time.
The citizens who vote at their registration address will receive two ballots: a list of parties and a list of candidates in single-member constituencies.
The voters who temporarily changed the place of voting would receive only a ballot paper to vote for parties.
280,922 Ukrainians temporary changed the place of voting.
To hold the elections, 199 territorial electoral districts and one overseas electoral district were formed, as well as about 30,000 precinct election commissions. A total of 102 polling stations will operate abroad.
At the same time, according to the decision of the Central Election Commission of Ukraine, the snap parliamentary elections are not held in a number of districts of Donetsk and Luhansk regions, as well as in the annexed Crimea.
In total, the Central Election Commission registered more than 2,700 candidates running for the Parliament on the lists of 22 parties in the nationwide multi-member constituency and more than 3,200 candidates running in single-member constituencies.
163 Ukrainian non-governmental organizations were permitted to have official observers during the elections.
In addition, the CEC registered 1,719 official observers from 22 international organizations and 12 foreign countries.
More than 130,000 law enforcement officers are expected to safeguard security of voters.
The CEC is to establish and announce the voting results of the snap parliamentary elections in the nationwide multi-member constituency and single-member constituencies no later than on the fifteenth day from the election day.
On May 21, President of Ukraine Volodymyr Zelensky signed a decree dissolving the Verkhovna Rada of Ukraine of the 8th convocation and scheduling snap parliamentary elections for July 21.
ol