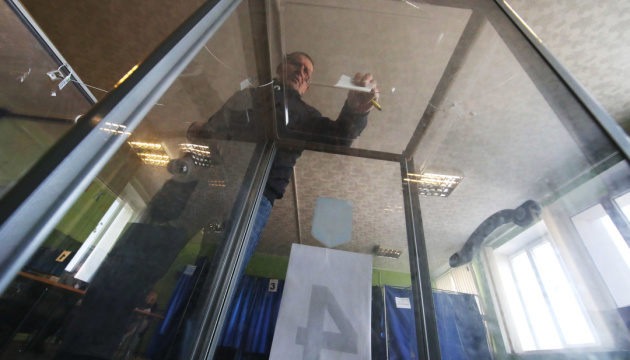 CEC counts 99.99 percent of ballots in Ukraine's presidential elections
As of 16:30, April 23, the Central Election Commission of Ukraine processed 99.99% of electronic protocols on the vote count in the second round in Ukraine's presidential elections.
The relevant data are published on the CEC's website.
As of now, only district election commission No. 185 in Kherson region has not submitted 100% of electronic protocol data.
Thus, 73.23% of voters supported actor and comedian Volodymyr Zelensky.
24.45% of Ukrainians cast their votes for incumbent President of Ukraine Petro Poroshenko.
18,486,039 Ukrainians took part in voting.
As reported, the second round of Ukraine's presidential elections was held on Sunday, April 21.
A total of 199 territorial electoral districts and one overseas electoral district, as well as about 30,000 precinct election commissions, were formed. 101 polling stations operated abroad.
The voter turnout was 62.07%.
ol