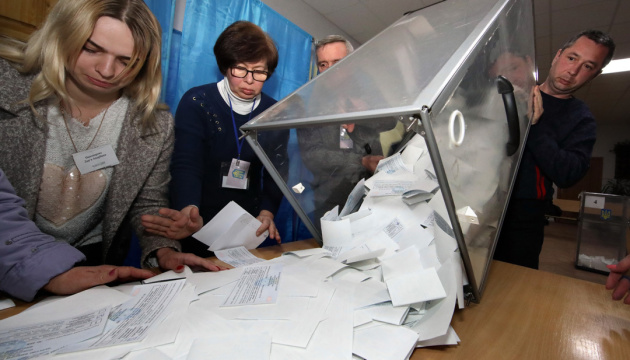 Second round of presidential election in Ukraine in line with international standards - ENEMO
The second round of the presidential election in Ukraine was mostly held in line with international standards, according to a preliminary statement of the European Network of Election Monitoring Organizations (ENEMO) on the 2019 presidential election in Ukraine.
Head of ENEMO Mission Zlatko Vujovic said this at a press conference at Ukrinform on Tuesday.
"ENEMO preliminarily assesses that the second round of the election was mostly conducted in line with international election standards, despite shortcomings in the legislation misused by candidates to campaign through questionable means and smear campaigns," he said, while presenting the statement.
He added that the peaceful transfer of power was expected following preliminary results and the losing candidate's immediate acceptance of defeat.
"ENEMO praises the conduct of the vote which was generally well organized, with minor violations not affecting the outcome of the election results," Vujovic said.
ENEMO observers also appreciated the work of 97.6% of precinct election commissions.
ENEMO observers monitored the process of voting and environment around polling stations in 1,287 polling stations throughout the country. The overall assessment of the voting was positive (very good or good) in almost all polling stations observed.
In addition, ENEMO observers assessed that counting procedures were followed properly in 92% of polling stations and in 8% there were some deviations from the counting procedures. However, observers assessed that the observed deviations did not seem to impact the legitimacy of results.
At 88.5% of observed polling stations, observers did not notice or report cases of voters not included in the voters list, while at 13.3% of polling stations there were cases of voters not finding their names in the list.
On election day, some 200 ENEMO observers monitored the opening of polling stations, the voting process, the closure of polling stations, the vote count, and the transfer of voting protocols to district election commissions.
The ENEMO International Election Observation Mission to Ukraine is funded by the United States Agency for International Development through the National Democratic Institute, the Ministry of Foreign Affairs of the Federal Republic of Germany and the European Union.
op