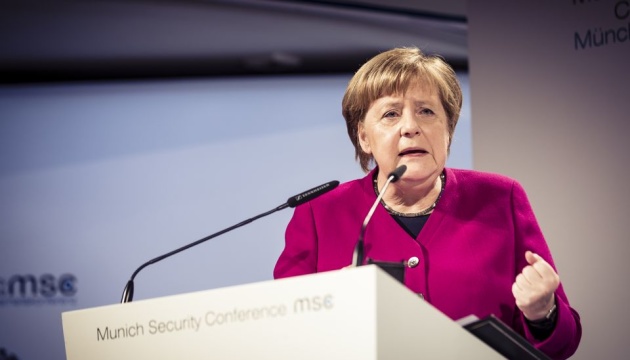 Merkel congratulates Zelensky on victory, invites him to Berlin
German Chancellor Angela Merkel has congratulated Volodymyr Zelensky on winning Ukraine's presidential election.
"Dear Mr. Zelensky, I congratulate you on winning the presidential election ... I wish you good luck and success in performing tasks," Merkel wrote in a letter posted on the website of the Federal Government of Germany.
She noted that since the Revolution of Dignity, relations between the two countries had significantly improved - both in political and economic, social and cultural sectors.
"The stabilization of Ukraine and a peaceful conflict resolution are as close to my heart as the implementation of central reforms of the judiciary, decentralization and the fight against corruption," the chancellor wrote.
"The Federal Government will continue to actively assist Ukraine in its right to sovereignty and territorial integration in the future," she noted.
Merkel, who met incumbent Ukrainian President Petro Poroshenko earlier this month in Berlin, added that she would welcome receiving Zelensky soon.
As reported, the second round of Ukraine's presidential elections was held on Sunday, April 21. According to the National Exit Poll, Volodymyr Zelensky won 73% of the vote, and Petro Poroshenko got 25.5%.
The voter turnout was 62.07%.
ish