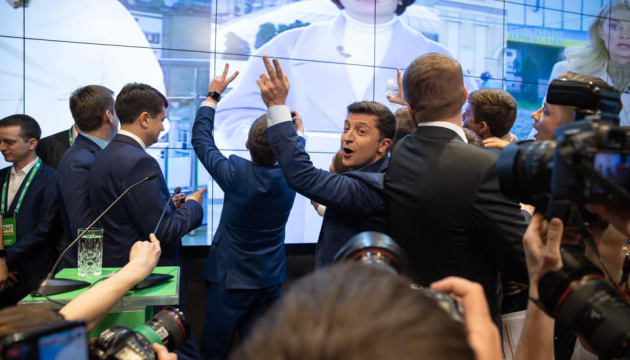 Over 90 percent of ballots in Ukraine's presidential elections counted
The Central Election Commission of Ukraine has already processed 90.83% of electronic protocols on the vote count in the second round in Ukraine's presidential elections.
The relevant information is published on the CEC's website.
73.17% of voters supported comic Volodymyr Zelensky.
24.50% of Ukrainians cast their votes for incumbent President of Ukraine Petro Poroshenko.
Zelensky wins in all Ukrainian regions except for Lviv region, where Poroshenko got 63.09% of the vote.
At the same time, 2.32% of the ballots were declared invalid.
As reported, the second round of Ukraine's presidential elections was held on Sunday, April 21.
A total of 199 territorial electoral districts and one overseas electoral district, as well as about 30,000 precinct election commissions, were formed. 101 polling stations operated abroad.
According to the National Exit Poll conducted by the Ilko Kucheriv Democratic Initiatives Foundation, Zelensky gets 73% of the vote in the second round of Ukraine's presidential election, whereas incumbent head of state Petro Poroshenko has 25.5%.
The voter turnout was 62.07%.
ol