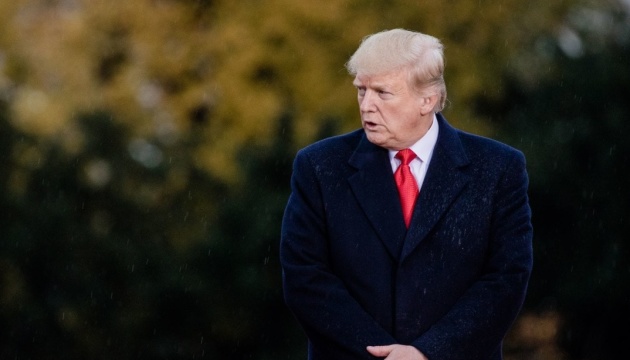 U.S. President Trump congratulates Zelensky on victory in elections
U.S. President Donald Trump has congratulated Volodymyr Zelensky on his victory in Ukraine's presidential elections.
"President Trump called to congratulate Volodymyr Zelenskyy for his electoral victory and the Ukrainian people for a peaceful and democratic election," U.S. Special Representative for Ukraine Negotiations Kurt Volker posted on Twitter.
He assured that the United States will continue to support Ukraine's efforts to restore its territorial integrity and counter Russian aggression.
As reported, the second round of Ukraine's presidential elections was held on Sunday, April 21.
The Central Election Commission of Ukraine has already processed 80.78% of electronic protocols on the vote count in the second round in Ukraine's presidential elections. 73.09% of voters supported comic Volodymyr Zelensky.
President of Poland Andrzej Duda, President of France Emmanuel Macron, President of Armenia Nikol Pashinyan, Austrian Chancellor Sebastian Kurz, European Council President Donald Tusk, NATO Secretary General Jens Stoltenberg, European Commissioner for European Neighborhood Policy and Enlargement Negotiations Johannes Hahn, British Foreign Secretary Jeremy Hunt, Venezuela's opposition leader Juan Guaido, and the U.S. Embassy in Ukraine congratulated Volodymyr Zelensky on victory in Ukraine's presidential elections.
ol