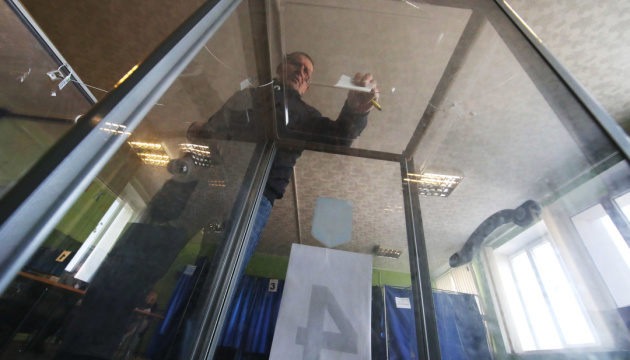 CEC counts 2.89% of ballots in Ukraine's presidential election
The Central Election Commission (CEC) has currently received 2.89% of electronic protocols on the vote count in Ukraine's presidential election.
Such figures have been published on the information display board at the press center of the CEC, according to an Ukrinform correspondent.
According to these figures, 72.05% of Ukrainians cast their votes for comedian Volodymyr Zelensky, whereas 25.62% voted for incumbent head of state Petro Poroshenko.
The second round of presidential elections took place in Ukraine on April 21.
Some 199 election constituencies and one foreign constituency, as well as about 30,000 precinct election commissions, were formed to hold the runoff vote. Some 101 polling stations were formed abroad.