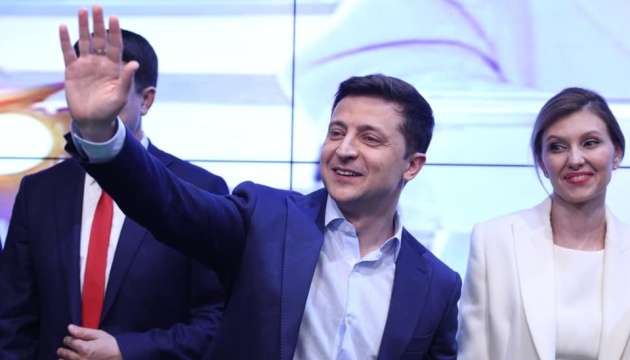 Zelensky thanks Ukrainians for support in presidential election
Presidential candidate Volodymyr Zelensky has thanked Ukrainians and his family for their support following the announcement of the results of the National Exit Poll.
He said this at his campaign headquarters on Sunday, according to an Ukrinform correspondent.
"We have done it together," he said.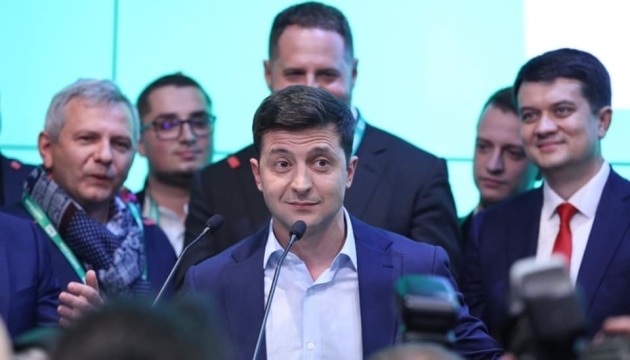 Zelensky thanked his parents, wife, team, campaign headquarters, the Kvartal 95 studio for their support.
In addition, he thanked law enforcement officers for their honest service, the SBU for keeping him on his toes, and the military and volunteers for defending Ukraine.
Zelensky also thanked all journalists, all the Ukrainians who supported him and the Ukrainians who voted for incumbent Petro Poroshenko.
"I promise that I will never let you all down," he said.
op